NIKON Z 100-400mm f/4.5-5.6 VR S Lens
Free shipping

Orders over $50

*some restrictions apply

Shop in one of our stores
NIKKOR Z 100-400mm.
The NIKKOR Z 100-400mm f/4.5-5.6 VR S brings a super telephoto zoom range that's ideal for wildlife, sports and action together with premium S-Line optics, breathtaking image quality, effortless autofocus, rock-steady VR and comfortable handling—all in a travel-friendly package that brings so many shots within reach.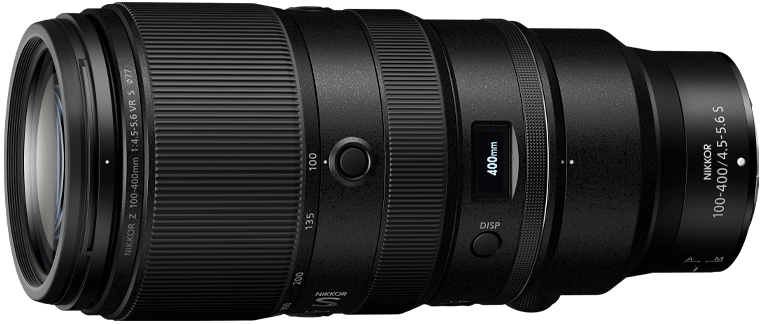 Quality You Can See.
The NIKKOR Z 100-400mm f/4.5-5.6 VR S bears the S-Line designation, reserved for premium NIKKOR Z lenses with the most advanced optics, superior resolution, beautiful bokeh, robust weather sealing and precision design.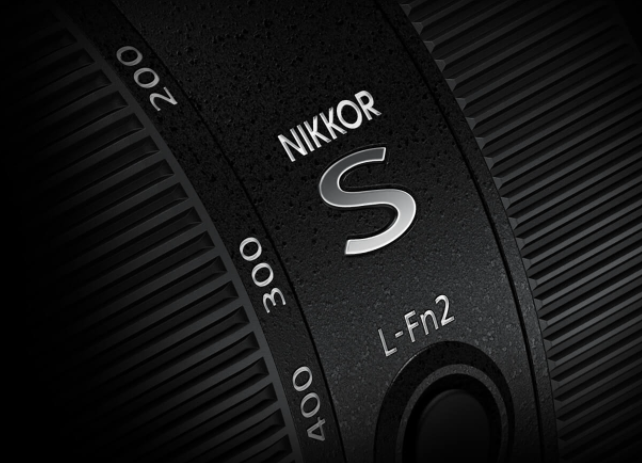 Goes The Distance.
An immensely versatile 100mm–400mm zoom range expands your shooting possibilities to nearly the limits of your eyesight. Frame a distant flock of birds one moment, then zoom in and land a detailed close-up of a single bird. Very few shots are out of reach with the NIKKOR Z 100-400mm f/4.5-5.6 VR S.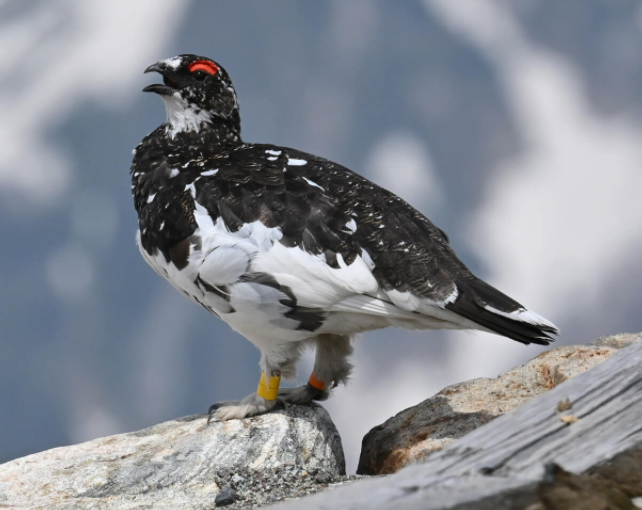 Dazzling Image Quality.
2 Super ED glass elements and 6 ED glass elements significantly reduce axial chromatic aberration. Nano Crystal Coat and Nikon's advanced ARNEO coat cut through glare and lens flare. Color bleeding and focus breathing are virtually nonexistent.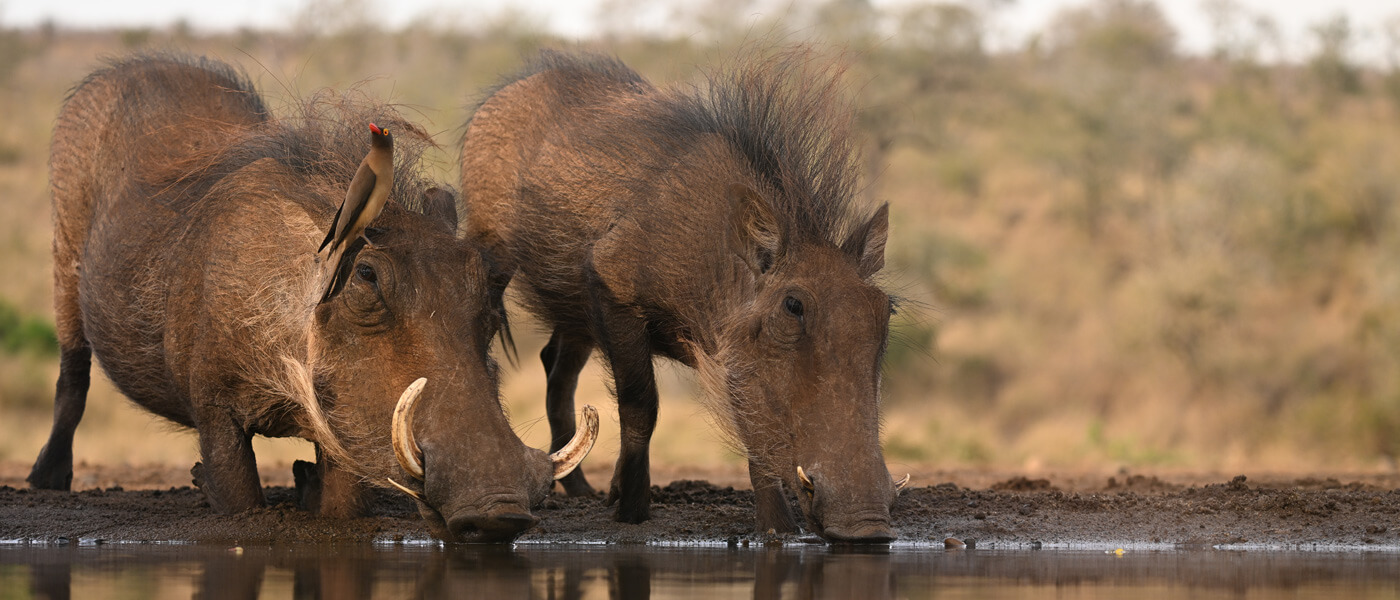 Optical VR Keeps You Steady.
When used with a Z camera that has Synchro VR, like the Z 9, the NIKKOR Z 100-400mm f/4.5-5.6 VR S's powerful optical VR system works together with the camera's in-body VR for up to 5.5 stops of compensation. On full-frame Z cameras like Z 5, Z 6, Z 6II, Z 7 or Z 7II, it achieves up to 5.5 stops of compensation. And on DX-format cameras like Z 50 or Z fc, it stabilizes with 2-axis optical VR.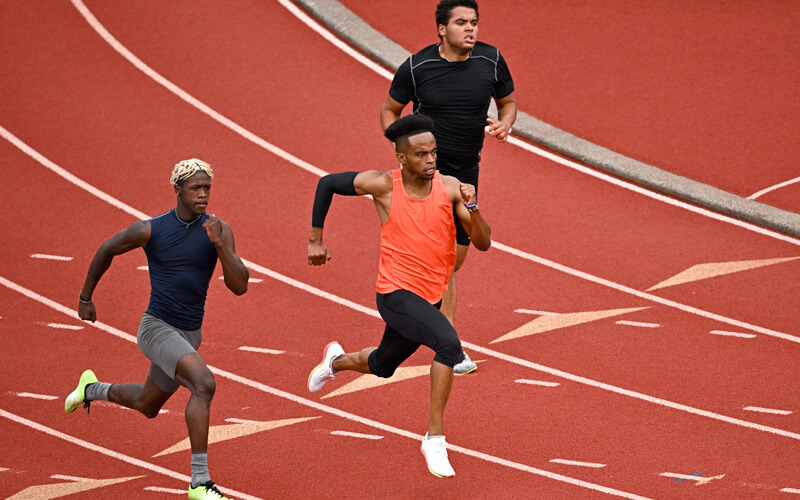 Won't Creep.
An innovative design enhancement eliminates lens creep—without torque or tension adjustments. Whether the lens is pointed straight up or straight down, the barrel will stay in the same zoom position.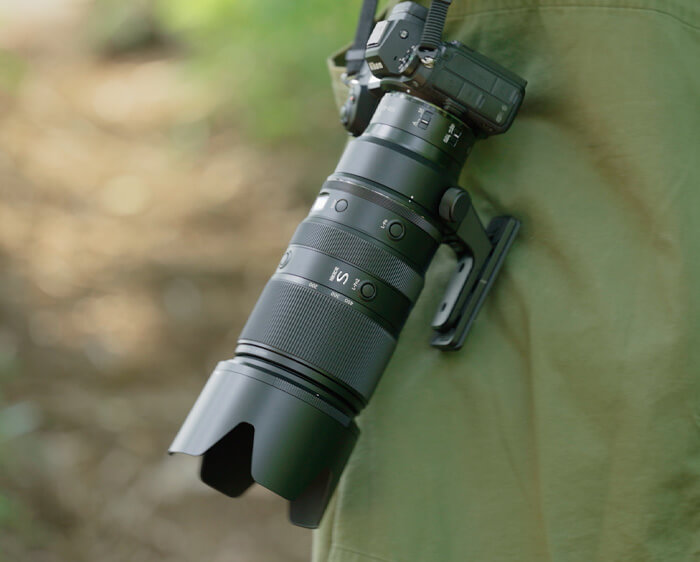 Macro-Style Close Focusing.
Traditional super telephotos can overpower close shooting situations. Not the NIKKOR Z 100-400mm f/4.5-5.6 VR S. Even when you're right in front of your subject—as close as 2.46 feet away at 100mm or 3.22 feet away at 400mm—you can fill the frame with macro-style details.
Fantastic For Video.
With ultra-quiet focusing, suppressed focus breathing, smooth aperture adjustments, a constant center of gravity and S-Line image quality, the NIKKOR Z 100-400mm f/4.5-5.6 VR S lets you bring super telephoto views with beautifully compressed backgrounds to your videos.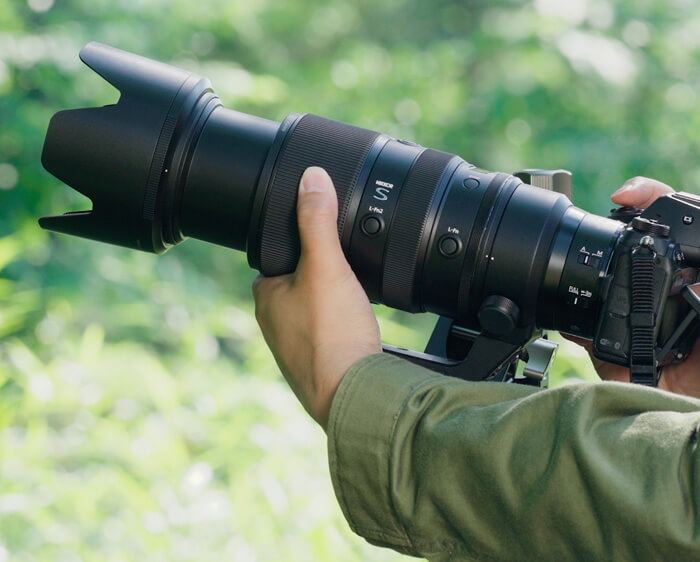 Quick Zoom Ring.
Cover the entire zoom range—from 100mm to fully extended 400mm—with less than a quarter turn of the smooth zoom ring and no perceptible change in balance. This is comfortable, intuitive handling at its best.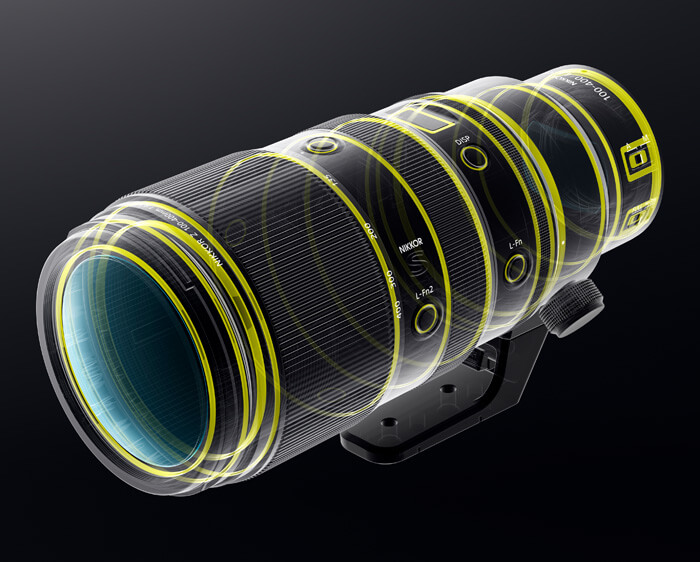 Loves The Great Outdoors.
All moving parts of the lens barrel are carefully weather sealed, and the lens mount has a rubber gasket. Nikon's proprietary Fluorine coat is applied to the front-most element, which repels dust, oil and water droplets and easily wipes clean.
Features.
Camera compatibility: Compatible with FX and DX format Nikon Z series mirrorless (100mm-400mm on an FX format Z camera), (150mm-600mm on a DX format Z camera)
Vibration Reduction: Achieves up to 5.5 stops of compensation
On full-frame Z cameras like Z 5, Z 6, Z 6II, Z 7 or Z 7II, it stabilizes with 5-axis. And on DX-format cameras like Z 50 or Z fc, it stabilizes with 2-axis optical VR
Autofocus: Two high-speed STM stepping motors move in sync with each other in near silence for thrilling close focusing, edge-to-edge sharpness and virtually no color bleeding or focus breathing
Teleconverter compatibility: The NIKKOR Z 100-400mm f/4.5-5.6 VR S is compatible with the 1.4x and 2x Z series teleconverters
Increase your reach to 560mm or 800mm (respectively) with outstanding resolution, no loss of focus points and very little extra weight or length
More Information

| | |
| --- | --- |
| VPN | 20106 |
| On Sale | No |
| Lens Mount | Nikon Z |
| Format | Full Frame |
| Image Stabilization | Yes |
| Autofocus | Yes |
| Focal Length | 100-400 |
| Max Aperture | F/ 4.5-5.6 |
| Min. Aperture | f/40 |
| Minimum Focus Distance | 100mm zoom position: 2.46 ft (0.75m) 135mm zoom position: 2.56 ft (0.78m) 200mm zoom position: 2.63 ft (0.8m) 300mm zoom position: 2.86 ft (0.87m) 400mm zoom position: 3.22 ft (0.98m) |
| Maximum Magnification | 0.38x |
| Diagonal Angle of View | 16° - 4° |
| Filter Thread | 77mm |
| Primary Color | Black |
| Included Accessories | LC-77B Lens Cap Nikon LF-N1 Rear Lens Cap Nikon HB-103 Lens Hood CL-C3 Lens Case Limited 1-Year Warranty |